Azores Photo Gallery
The Azores Photo Gallery on this site is growing by leaps and bounds. After my last vacation to the Azores I came home with over 3000 new pictures from Sao Miguel, Faial and Pico. I can't wait to get them on the site. This page contains a small sampling of them.
My Photo Gallery contains pictures of some Wonderful views like this one at Praia (beach) do Almoxarife in Faial, looking towards the island of Pico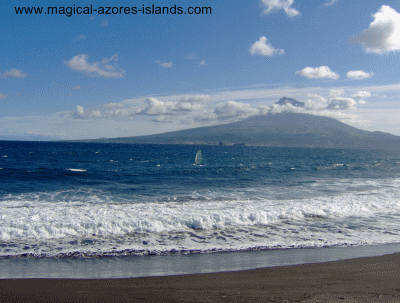 yes, that is someone windsurfing

And Historic and interesting buildings like this church in Ponta Delgada on Sao Miguel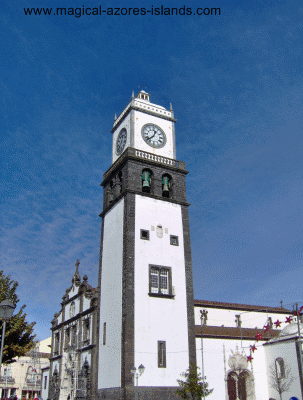 Plenty of Beautiful views like this one taken from above the clouds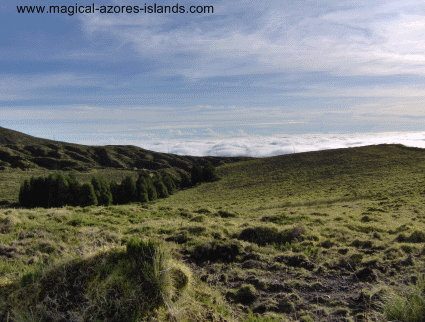 See some more beautiful views at Azores Islands Pictures
Pictures of epic hikes like this one to the peak of that hill on a cloudy, windy November day in the Azores (well, at least the hikes appear epic in pics like this).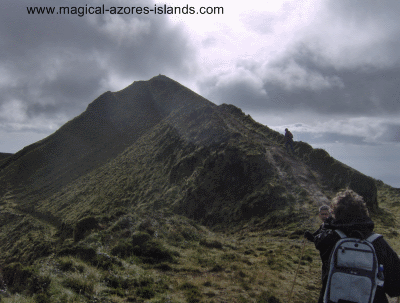 Take a look at more pictures from the hike here: Azores hiking Photo Gallery
And there are plenty of flowers, all through the year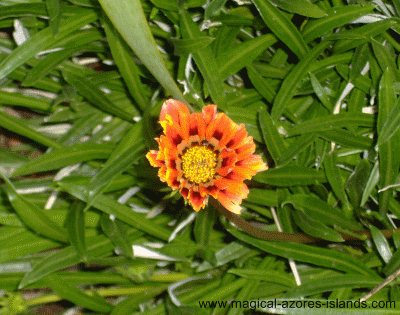 And some secret spots that you would never find without this site: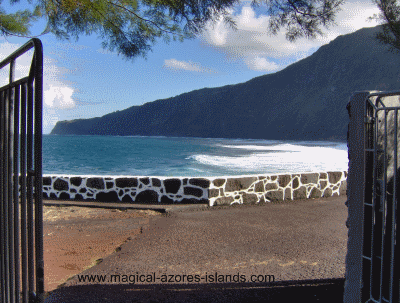 To learn about great spots like these, and about the azores in general, please take a moment to subscribe to the sites newsletter. It is free and your email is never shared.
And take a look at my Aunt Gail and Uncle Franks Azores Photo Gallery for some nice pictures from Sao Miguel