Azores Real Estate
Azores Real Estate is widely available. There are all types of properties in the Azores available for sale. This includes large country estates, century old homes, brand new homes, apartments, cottages and empty lots all across the Azores islands.
And there is no shortage of real estate companies in the Azores. So if you would like find a property in the Azores there are a lot of options available, both in properties to choose from, and agents to help you purchase.
I always enjoy looking at the "fixer uppers". They often have a lot of great potential even though they do not look like much after years or even decades of neglect. Here's a picture of a really big fix up project: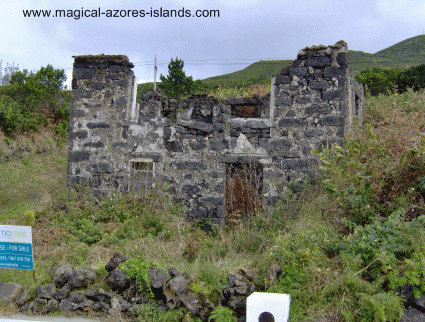 It is in a nice location in Faial, close to Capelinhos, the site of the last volcanic eruption in the Azores. I imagine this property in particular was abandoned and the owners moved off the island during the eruption.
Towards the other end of the scale are villa's in desirable areas over looking the ocean. Take this one for example: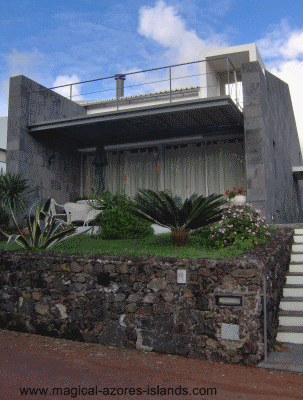 This is quite a nice development with several villas overlooking the ocean in a great area called Caloura
In Sao Miguel there are quite a few new subdivisions and apartment buildings up for sale. The traditional look in the Azores is a tile roof but many of the new homes are featuring a modern, flat roof design. Here is an example of a new housing development in Sao Miguel Azores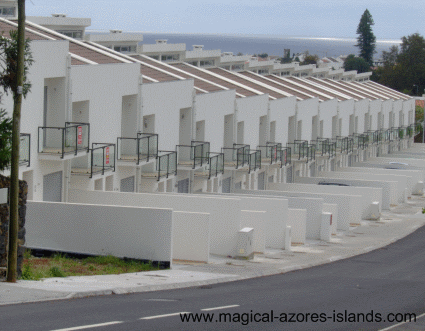 These homes are detached, two story homes on fairly small lots. I took a picture of the rear of the homes on the other side of the street: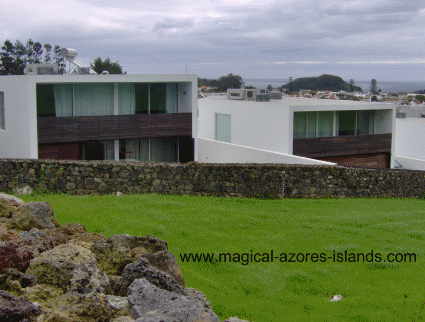 These pictures are just a tiny sample of the variety of Azores real estate that is available
Top of page: Azores Real Estate
Home page: www.magical-azores-islands.com