Discover Flores Azores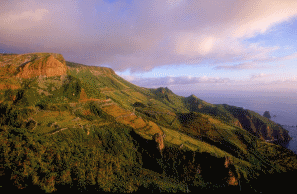 Photo courtesy of Associacao de Turismo dos Acores.

Flores Island, is a small, serene island that is rich in flowers and beautiful landscapes. Along with Corvo Island, this the westernmost point of the Azores Islands. In fact, the city of Faja Grande is the most western town in all of Europe. Faja Grande is known for its remarkable sunsets
The island is fairly small with a length of about 17 by 12.5 kilometers. Despite its small size the Island has no shortage of remarkable geography. There are tall peaks and plenty of valleys, imposing cliffs with waterfalls pouring over them, hot springs and hydrangeas growing wild everywhere.
One of the most interesting geological phenomena's on the island of Flores is the Rocha Dos Bordoes. This is a huge hill that was created by the solidification of basalt. Here's one view of it: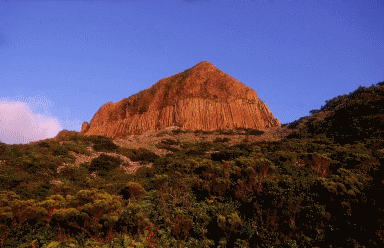 Photo courtesy of Associacao de Turismo dos Acores.

A beautiful part of the island is found near the town of Fajazinha. There is the waterfall of Ribeira Grande and about twenty other waterfalls that meet it. They stand 200 meters tall and are surrounded by green vegetation. If you are in the area admiring the beautiful sunset, take a look at the waterfalls, you'll probably see beautiful rainbows too.
There is a central plateau with seven beautiful lakes in it. Nearby is Morro Alto, which offers a panoramic view of the island and the lakes from an altitude of 914 meters. Morro Alto can be reached by car and it is worth the drive to enjoy the view.
If you are interested in exploring caves and caverns the Groto de Enxareus is the place to go. It is an enormous cavern measuring 50 metres long by 25 meters wide. It is accessible by boat tour. Speaking of boat tours there are several in the area that take you along the coast to explore inlets, caves and the waterfalls from the ocean.
The main towns are Santa Cruz and Lajes. Lajes was the first town on the island. Santa Cruz is where the airport is located. Both towns have a harbour and swimming area. Other towns include Ponta Delgada on the north coast and Faja Grande and Fajazinha on the west coast.
Learn more about Flores and all of the Nine Azores Islands
And be sure to check out other pictures of the island here: Flores Azores Photos
Want to look at a detailed map where you can zoom in close enough to see the rooftops? Here you go: map
Or you can visit the Magical Azores Islands home page.