About the Author of Magical Azores Islands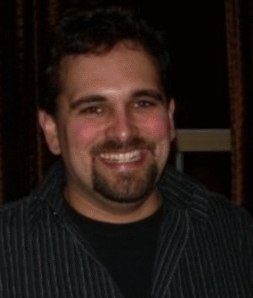 I decided to write about The Azores Islands after another wonderful vacation to Sao Miguel Island in August 2008. I have been many times since my first visit sometime around 1988 or 1989. Every time I go the islands I have an incredible vacation. But whenever I tell someone that I went to the Azores the response I get is: What is the Azores?. This site answers the questions that are often posed to me about the Azores Islands.
After my visit in August 2008 I had over 500 photos just from that trip alone. Not to mention all of the previous trips. I decided I would share my experiences on a website. In December 2008 I finally got started on it and settled on the websites name: www.magical-azores-islands.com. Since then I have been having a great time writing about the islands and sharing great pictures.
I use the word magical because that is how it feels when you immerse yourself in the Azores experience. It is like taking a step back in time and connecting with nature; or maybe even connecting with the universe (if you want to get spiritual about it!). And yet so many people I know have never even heard the word "Azores" before! Perhaps that is a part of the charm of these islands; they are not over run by tourists. So I started this site with the idea of sharing my experiences and my family's experiences with anyone who has not been there before. Since then I have realized that there are many people who have been to the islands and they want to reminisce or share their experiences.
Since starting the site I have been able give people a small glimpse of what I rave about after each vacation I take to the islands. I say a "small glimpse" because I could put 10,000 Azores Photos on the site and they would not fully convey the true Azores experience.
Why the Azores Islands?
I have been on many different vacations over the years. I love traveling and want to go to as many different places as possible in my lifetime. But I especially love going to the Azores and will keep going there as often as I can.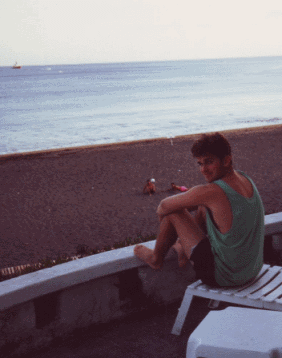 My father was an immigrant to Canada from the Azores in 1958. He has gone back pretty much every year since the mid 80's. I was fortunate enough for him to bring me along several times when I was a teenager. The picture to the right is of me in 1992 (or maybe 1993) on my third trip to Sao Miguel.
This was my first time visiting in the summer and I had a great time. We stayed in a villa right on the beach and that was simply amazing. The weather was fantastic, the beach was fun, and at night the stars filled the sky so incredibly. I have so many great memories from those two weeks.
I'll skip over some trips and tell you about the trip that made me decide to do this site. August 2008 was the fiftieth anniversary of my father emigrating to Canada with his parents and seven siblings. The family then grew to fourteen kids when six more were born in Canada! Anyhow, in August 2008 the family organized a trip to Sao Miguel Island. It was great to have close to forty of us there at one time. The summer weather was perfect and the family did a lot together and in small groups. My wife, Marcia, and I took full advantage of our time on the island. We were very active on this trip and it was easily one of the best vacations we have had.
With a little information, you can have one of the best vacations of your lifetime in the Azores too!
Thank you for your interest in my website. Whether you are just learning about the Azores Islands for the first time or you are reminiscing, I hope you will follow the site. You can keep up to date with what's new on the site by signing up for the monthly newsletter about the Azores.
Sincerely,
Rob Belchior (your unofficial guide to the Azores!)
New Site Feature: You Can Share Your Experience
Have you been to the Azores? Do you have a favourite spot, a great picture or a magical experience? Share it at Azores Islands Magic