Castelo Branco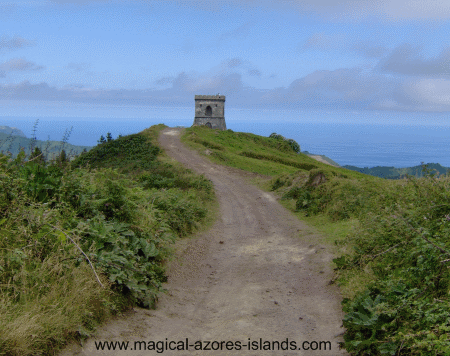 Castelo Branco is an interesting structure that looks medieval in design.  It is set high on a hill with excellent views of Furnas to the east and Vila Franca do Campo to the Southwest.
My understanding is that this property is located in the "municipality" of Vila Franco do Campo. At one time it would have been private property and would have served as a good lookout between the town of Furnas and the port of Vila Franca. Back when the orange trade was quite active, wealthy landowners used towers to spot ships coming into port in order to get to market first.  I don't know for certain that this is the original use of Castelo Branco, but I imagine that is the case.
It seems that this property is now accessible to the public. Again, I do not know this for certain, but there is a sign for this "attraction" on the main road between Vila Franca and Furnas.
It appears that the property is used by farmers currently and I recommend caution if dogs are present. Azores farm dogs are generally used as gaurd dogs as well as cattle dogs.
Oh, and before the pictures, I should note that if you are into geo-caching, you will be happy to hear that there is a cache near this spot.
This next picture shows Furnas Lake in the distance:

And here is an image with Ilheu Vila Franca do Campo in the distance

Next is a picture at the entrance to the property. By the way, the road is rough, so use caution if there has been a lot of rain: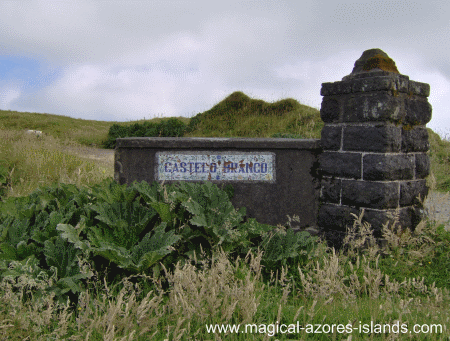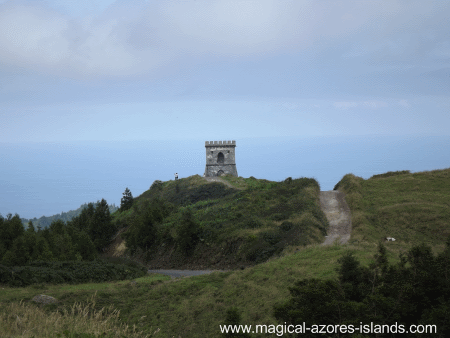 Images of Castelo Branco by Miranda: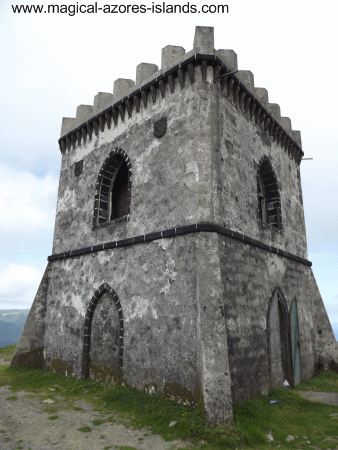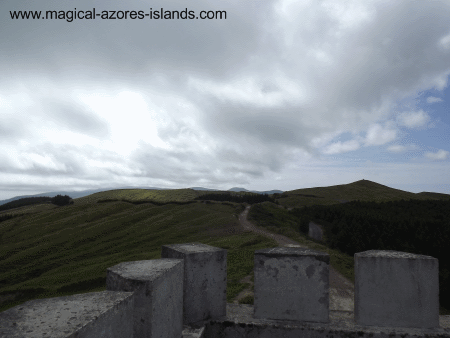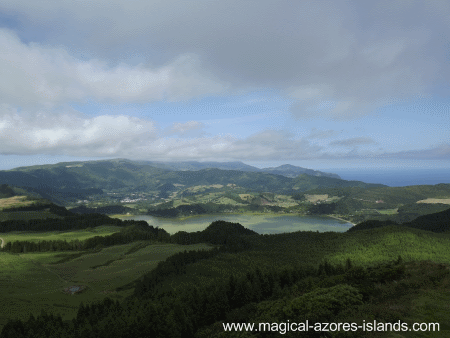 While this is a scenic and interesting spot, I wouldn't place it in the top ten spots to visit in Sao Miguel Azores. But if you have time while driving between Vila Franca do Campo and Furnas, it could be a nice spot to check out.

Want more on the Azores? Go to www.magical-azores-islands.com