Sete Cidades Photos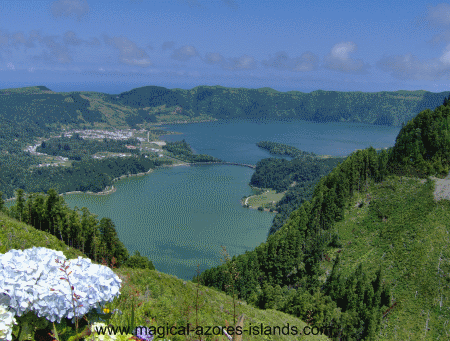 This page is a collection of a few favourite  Sete Cidades photos from a recent drive around the crater.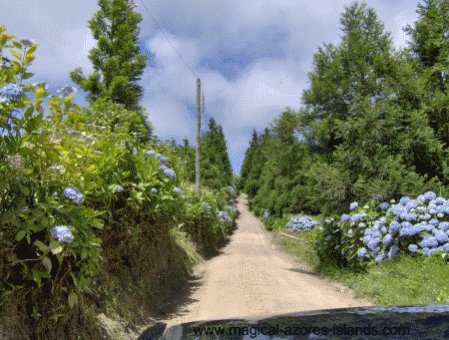 This picture above shows the most common start point to drive around the crater. It starts from the viewing area of Vista do Rei in Sao Miguel.
The following photo shows another section of the road which is lined with hydrangeas. In August, hydrangeas are quite abundant in the Azores.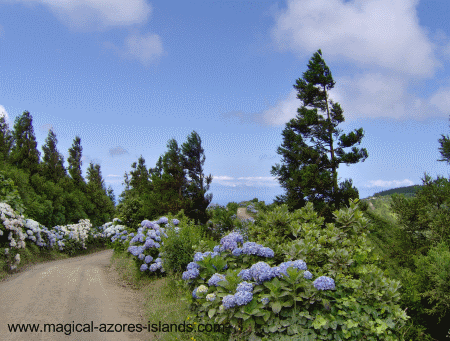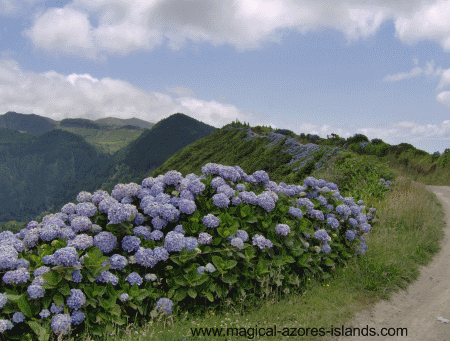 I like that this photo above shows a bit of the contour of road. On the interior side of the road (left in this picture) is a steep drop down to the crater floor (which has a small town and two lakes).
The next picture is one of my all time favourite pictures the Azores. We stopped at many scenic points and captured many beautiful pictures, and this one really stood out to me. It's almost as though my daughter is standing in front of a big picture, instead of being in the picture.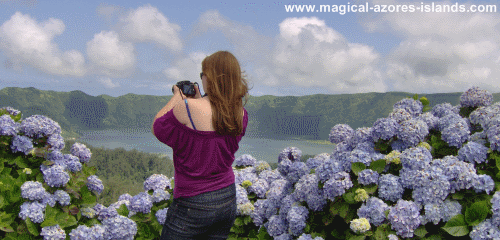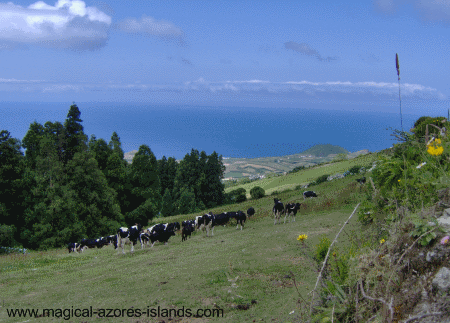 The picture above and below are from the crater road and face out towards the ocean.
Don't be surprised as you drive around the islands, you will encounter farmers fields full of cows in many places. Dairy is a big industry here.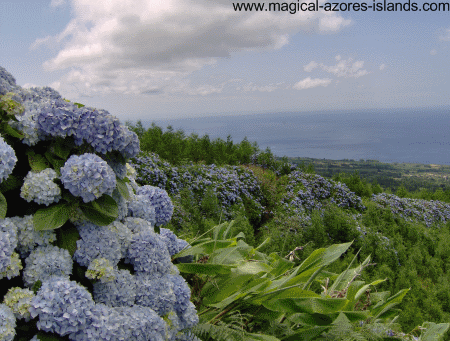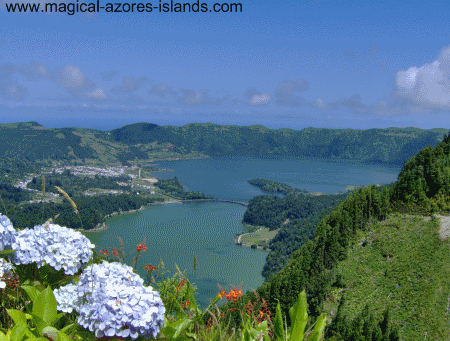 If it weren't for the farmers, this beautiful crater road might not be available. So please be patient if you encounter this minor problem (which will pass quickly).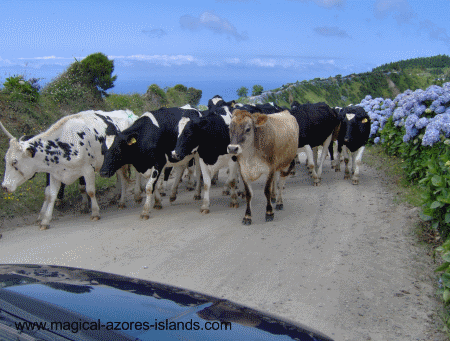 For more on this beautiful area, please take a look at this Sete Cidades page.
read more about Sao Miguel Azores 
Thank you for visiting www.magical-azores-islands.com