Sao Roque
Sao Roque is a small town on the south coast of Sao Miguel Azores that features a pretty avenue along the water and a nice little beach.
When I visit Sao Miguel, I usually stay near this area. With recent improvements along the waterfront, it is a very nice place to go for a walk. The pictures on this page are from a recent evening stroll along the avenue here. It was a pretty summer evening and the weather was excellent. And the ocean breeze made the setting very enjoyable.
Like most towns in the Azores, the focal point of town is the church. I have always liked the location of this church. It is perched above the ocean and separates two beaches. There is a small but popular beach out front of the church. This is where we took this picture on an evening walk: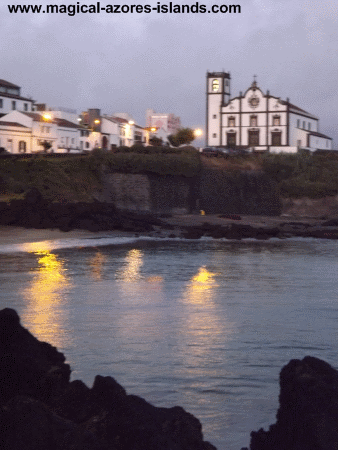 Photo by Miranda

Facing the other direction, you get a sense of the beach. The avenue follows the line of the coast.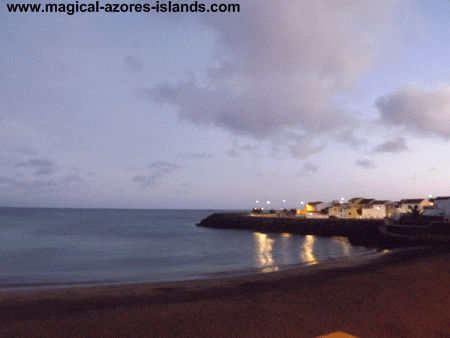 Photo by Miranda

We started our walk about 45 minutes earlier in the evening at the other end of the avenue. This next picture is where we started on the avenue, which is to the east of the church, perhaps 2 kilometers away. If you walk in the direction of the picture, past the big rock formation, you would get to the church pictured above.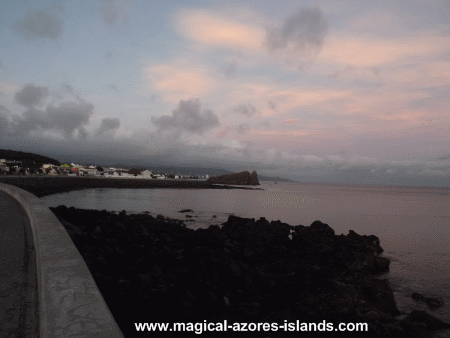 Photo by Miranda

More Pictures
This is a closer view of the rock formation that is prominent in the area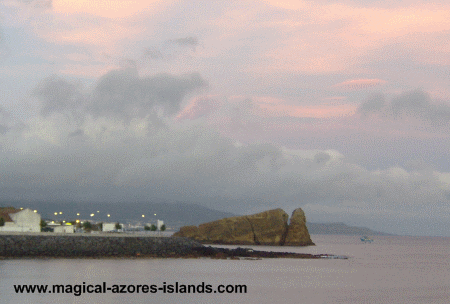 And another view of the church with Milicias beach behind it.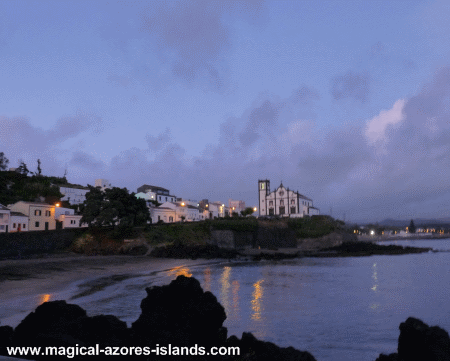 Photo by P Belchior

Read about more great places in Sao Miguel Azores.
Or visit our home page at www.magical-azores-islands.com.
Top of Page: Sao Roque Azores