A Portugal Wine maker in Sao Miguel Azores
The Portugal wine industry is well known around the world with many popular Portuguese wines that are exported all over. A smaller, lesser known contributor to the nation's wine industry are the wineries of the Azores Islands.
Centuries ago, the island of Pico was quite famous for its wines. They were exported to much of Europe and Russia. Now, centuries later, there are winemakers in the Azores that are hoping their wines will become as popular as the Pico wines were years ago.
I recently had the opportunity to meet an enterprising young wine maker on the island of Sao Miguel Azores. He gave me a tour of his winery, Quinta da Jardinette, and explained the benefits and challenges of winemaking in the Azores.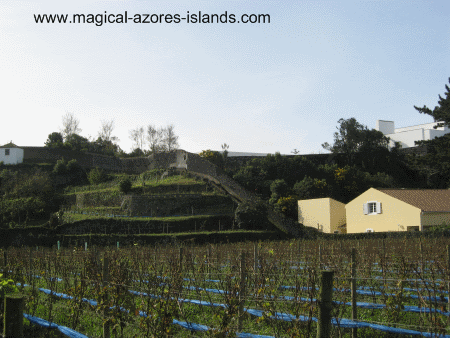 Photo by Pat Belchior
Tour of Quinta da Jardinette, The Making of Portugal Wine
Quinta da Jardinette is a small winery on San Miguel that has been operating since 2007. I had the opportunity to visit it for a tour this past winter and saw great potential for the property as the winery grows. The site featured a historic house and private church. At one time it was an estate where oranges were grown (oranges were a popular export from the Azores). Now, it is a vineyard and winery. The grounds of the winery itself are very interesting. The buildings are very old and you can imagine the days when it was a thriving estate. The fact that the property had its own church was very interesting to me.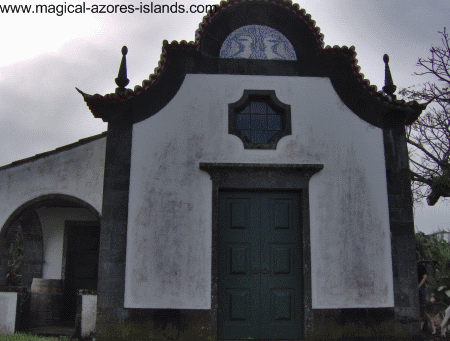 The vineyard was originally planted in 1989 and has Cabernet Sauvingon, Merlot and Zweigelt in red. And in white there is Chardonnay, Pino blanc, Sauvignon blanc, Gruner Veltliner and Gewurztraminer. All of the graps are crushed, aged and bottled right on site. If you visit Sao Miguel you can have a tour of the winery and see the whole process yourself. just be sure to book in advance (I'll tell you how)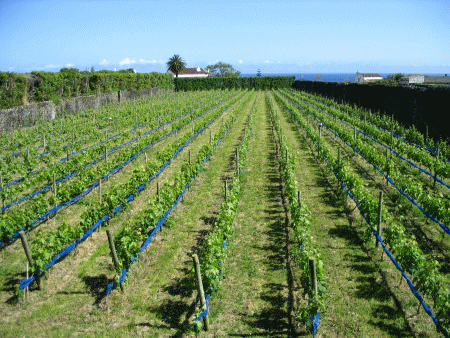 The winery is located in the town of Fenais da Luz, as shown on this map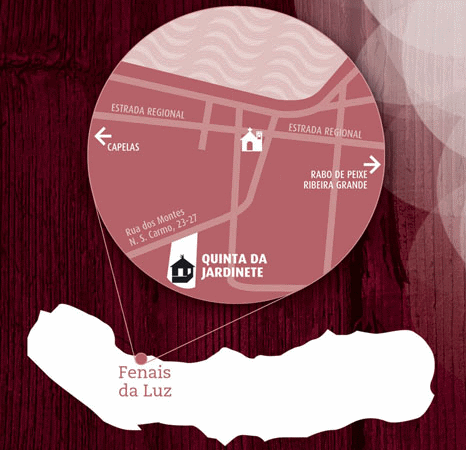 It is best to book ahead. You can contact the wine maker, Mario, directly by using this form:
Read more about Azores wine making at Pico Azores Vineyards
Or read more about the island of Sao Miguel Azores
Home page: www.magical-azores-islands.com
Top of page: Portugal Wine maker