Porto Formoso
Porto Formoso, in San Miguel Azores, is a nice little town on the north coast. In the summer, the town is packed tight with visitors headed to the beach, so much so that I could go to Praia dos Moinhos, the local beach. Parking is hard to find in the summer!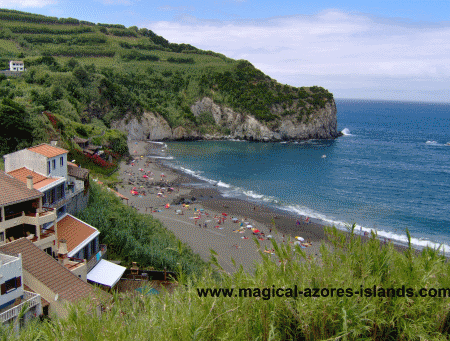 I snapped the picture above while my car was stopped momentarily in a no parking zone. The road comes down into town with this good view of the beach.
This next picture was snapped on a winter walk on the beach. The concrete structure serves as access to the beach, and provides change rooms underneath. By the way, if you'd like to see more pictures from Azores beaches, check out Azores Beaches
Like many areas in the Azores, Praia dos Moinhos has some wonderful older buildings that help make some great views, like these ones: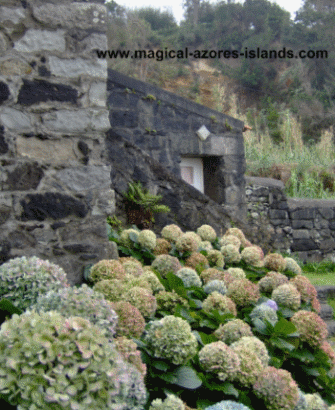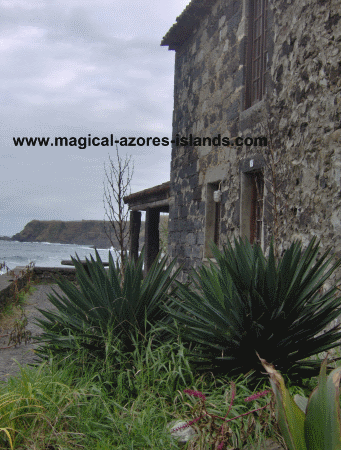 Next time you visit, San Miguel Azores, stop in an check out Porto Formoso.