Casa dos Arcos, Pico Azores Accommodations
Casa dos Arcos - Description from the property manager
When exploring Pico's North coastline, travelers only need to continue along — few KMs past Baia da Barca and discover the regions most impressive lava flows; the lava coastline of Arcos. Most of the attraction to Arcos is because of its well preserved lava markings on its coastline; these markings are reminders of the historical wine industry. Now this region contains converted historical wine houses.
Situated only one block from this lava coastline is Arcos cottage. Arcos cottage boasts an astonishing view of Pico Mountain! And a short stroll takes travelers to a secluded ocean filled natural swimming pool. Also within walking distance is — small café and several historical sights. Generously, cycles are offered with this accommodation for guests to take advantage of the well maintained road system of Arcos.
Arcos cottage is a newly built stone cottage made from traditional hand cut stones. This type of architecture brings a traditional comfort and feeling to guests. This two bedroom cottage can accommodate up to 5 people comfortably. The bedrooms are spacious and decorated with high quality linens for the comfort of the guests. The first bedroom contains one queen size bed. The second bedroom is cheery and bright with two twin beds.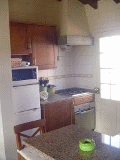 Arcos cottage features a modern living room open to the kitchen. The kitchen is spacious with a dishwasher and all the necessary equipment for a self-catering vacation, complete with laundry facilities. Guests will admire the airiness of this cottage. With windows in every room; soaring ceilings; and the open plan design; Arcos cottage has an air of radiance, freshness and sparkle that permeates throughout every room of this cottage.
The owners provide onsite service and assistance to their guests. They arrange cultural day trip visits to historical points of interest in the area. The owners of Arcos cottage pride themselves in providing their guests with the ultimate cultural experience on Pico Island. This cottage is completely at the disposal of the guests thus, ensuring privacy, to enjoy the Arcos environment and to use as a starting point for exploring Pico!
Pictures from the House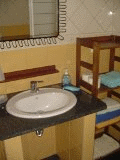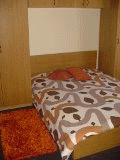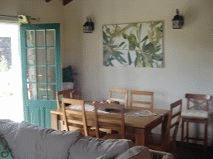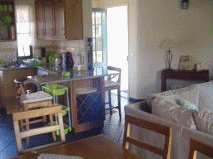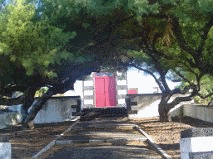 www.magical-azores-islands.com
Top of page: Casa dos Arcos
Note: This page is based on information and pictures provided by the property manager - who I consider to be a trusted source