Azores Lookout At Caloura
This Azores lookout, called Miradouro do Pisao, is above the pretty fishing village of Caloura.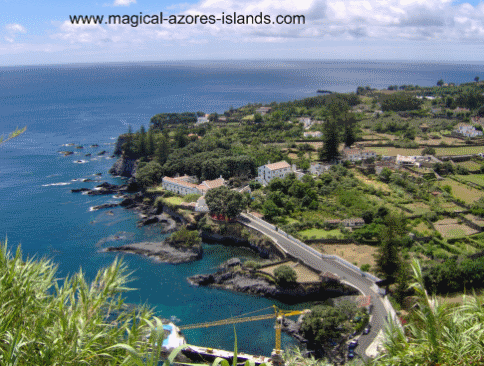 Facing the other way, you can see Bahia Palace hotel. Praia de Agua de Alto (or is it Praia de Baia D'Alto) is in front. Praia means beach and I am uncertain of the actual name because it is recorded differently on different maps of the Acores that I have. Either way, I am sure you will agree that it is a nice sight to see: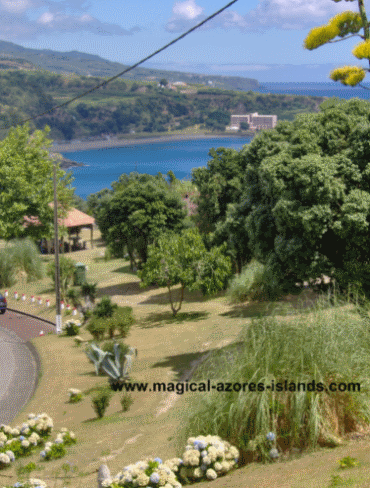 Taking a wider view, you can also view the islet at Vila Franca (A link is below so you can read about this interesting spot).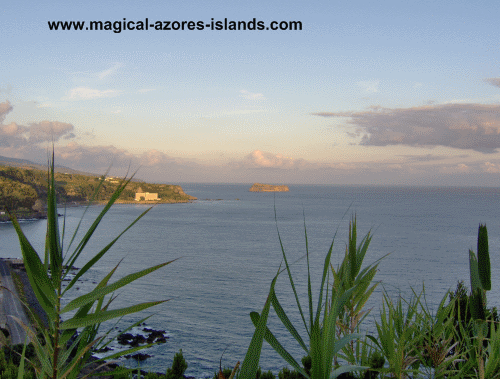 Miradouro do Pisao is a typical Acorean lookout, it comes equipped with roadside parking, barbecues, and shelters like the one pictured here: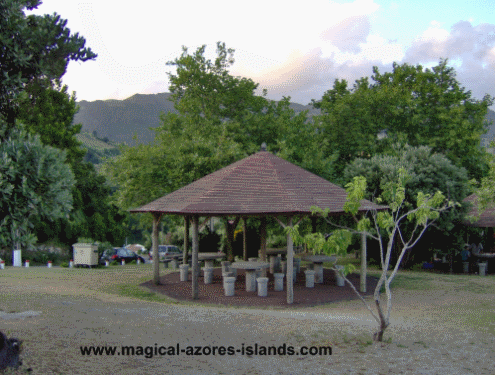 Like most of the lookouts, sunset is an especially nice time to visit: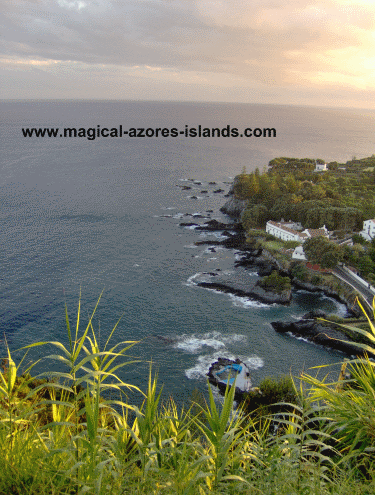 And again, like most of the lookouts, there is some interesting vegetation: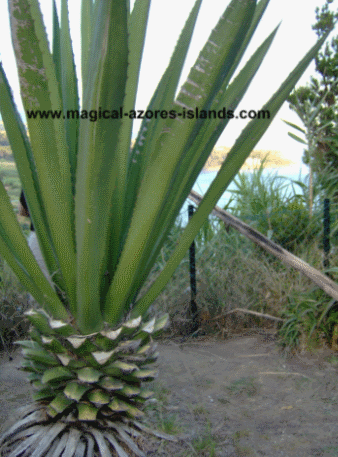 This lookout is located above Caloura, which is in the island of Sao Miguel Azores
Oh, and I nearly forgot the link I promised above, please read about Ilheu de Vila Franca.