Ribeira Grande
Ribeira Grande is a pretty city on the north side of Sao Miguel Azores. It is over five hundred years old and a nice place to visit thanks to the parks, attractive buildings, and the beach.

I have enjoyed stopping there on many occasions. Sometimes to walk around town, other times to visit the beach, occasionally to visit the liquor factory, and most commonly to stop for a bite to eat at one of the cafe's and restaurants in town.
At the central square of the city are some attractive buildings and a beautiful park right nearby. The park is well tended and has many places to sit and relax. There is also a new amphitheater in the park and a very old mill.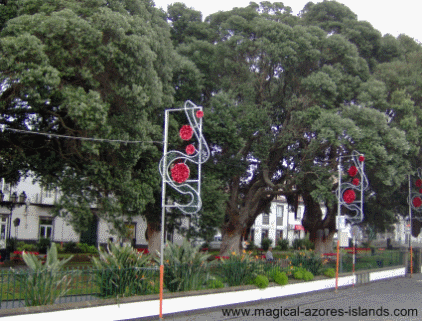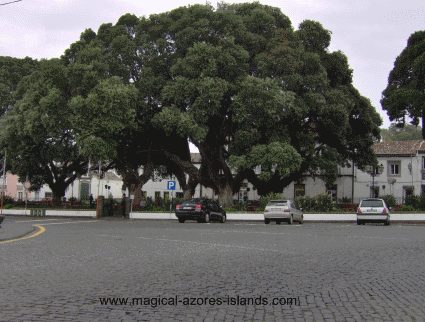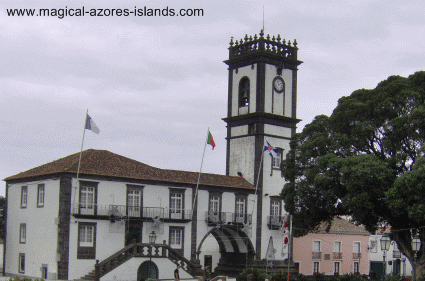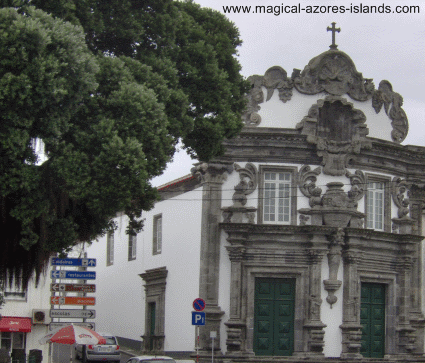 Ribeira Grande Park
The park has an old waterway running through it with several small waterfalls. The waterway used to service some watermills, one of which I mentioned already that is fairly well preserved.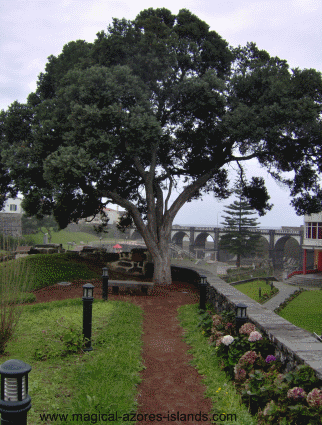 Stop for a bite to eat
Most often I have stopped there for a quick snack while touring the island. My favourite place to stop is this restaurant. I have always found that it is very clean, reasonably priced and the food is good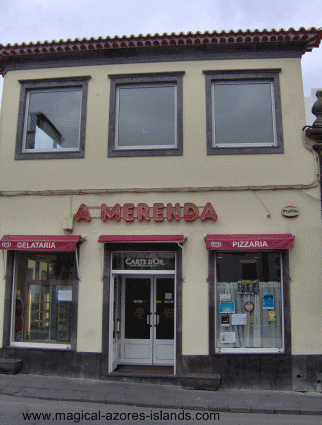 The restaurant has a nice selection of pastries and sandwiches for a mid afternoon snack. Perfect to go with a refreshing drink. I believe that they also have a full dinner menu as well.
The restaurant is located right across the street from this church: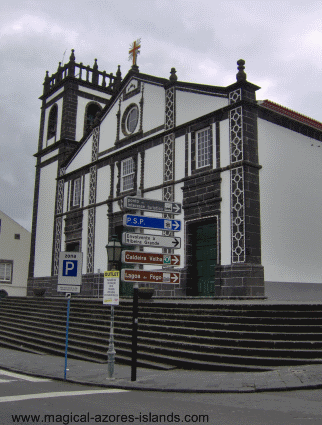 Two More Images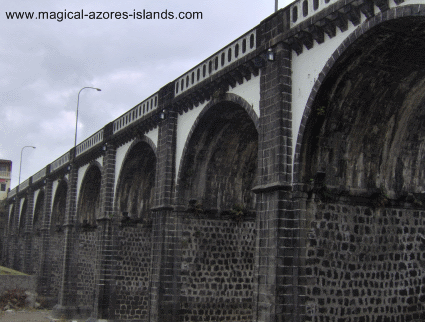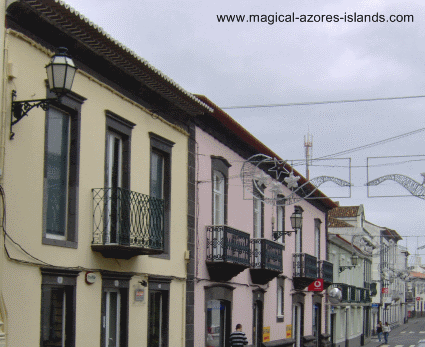 From the city there is easy access to Lagoa do Fogo, a spot which I highly recommend you check out.
Ribeira Grande is in Sao Miguel Azores - click the link for more on Sao Miguel.
Visit www.magical-azores-islands.com for more information and pictures on all of the nine Azores islands