Azores Pictures at Lagoa do Fogo
These Azores Pictures at Lagoa do Fogo were taken on a cooler, windy, winter day in Sao Miguel. Cool being about 14 degrees Celsius.
Lagoa do Fogo is a great place to visit at any time of the year. The key is to find a day where the mountain is not cloud covered and drive up then to get the best views. Here's a picture of me visiting Lagoa do Fogo on that cool, windy, winter day: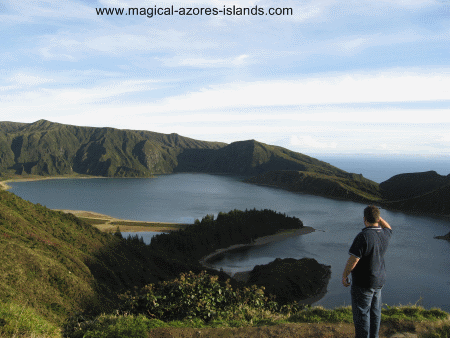 Photo Courtesy of P. Belchior
And here's a picture I took: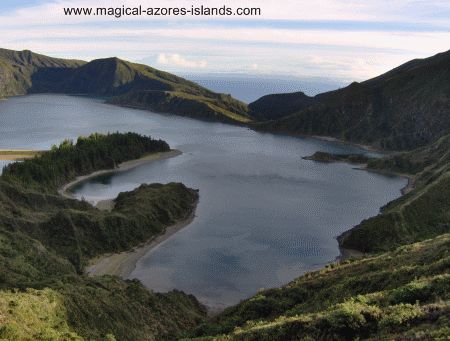 The two pictures above were taken at a lower lookout which offers a great view and is the place to start from if you would like to hike down.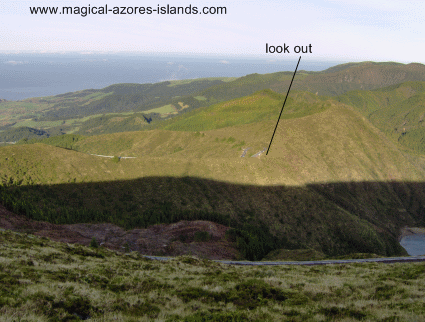 Pictures Above the Clouds at Lagoa do Fogo
At the highest point above Lagoa do Fogo, I turned towards the ocean side instead of the lake, and got these pictures that I really like: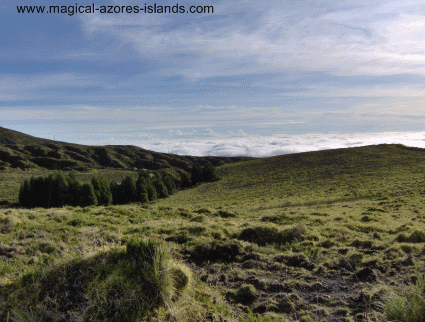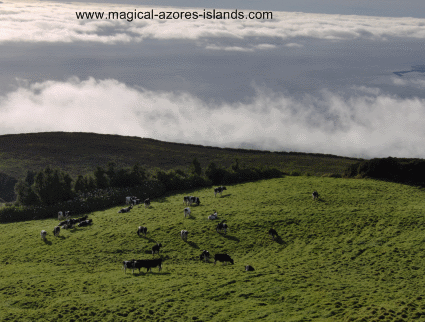 For more Azores Pictures go to the Photos page
And visit this page if you want to read about my hike to Lagoa do Fogo.
Want to learn more about the island? Click Sao Miguel Azores.
Want to learn more about the Azores Islands? Visit the www.magical-azores-islands.com.home page