Horta. The Capital of Faial is Well Worth A Visit
Horta is a fairly small city with quite a history and a cosmopolitan feel to it. The cosmopolitan feel is thanks, in part, to the marina and the area which serves the boats and visiting sailors. The marina serves yachts from all over the world and has become quite a hub for boats as they cross the Atlantic Ocean. The area was first settled in the early 1400's by a mix of Flemish and Portuguese people. Centuries of influence by visitors from all over the world has made for some very interesting points of interest.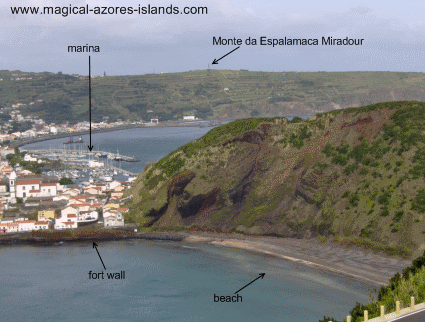 Most of these points of interest are in the old part of town along the bay where the marina is located. The points of interest run from the old natural harbour of Porto Pim to the northern point where Parque da Algoa is located. Above Parque da Algoa is the mountain side of Monte da Espalamaca with a Miradour marked by a huge cross.
The Old Town
The avenue that follows the bay where the marina is located has many historical buildings, a tourist information center, and several cafe's and restaurants. My only regret in visiting Horta is that I did not spend enough time there!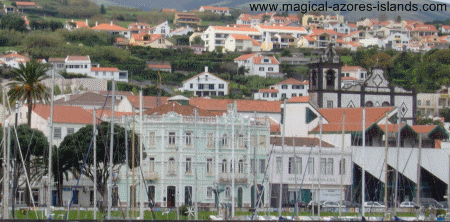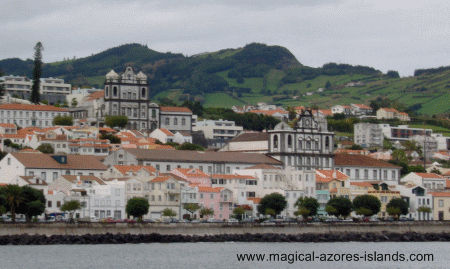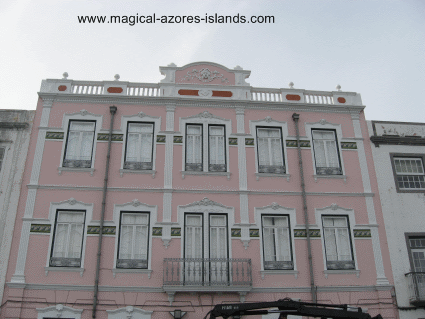 Photo Courtesy of P Belchior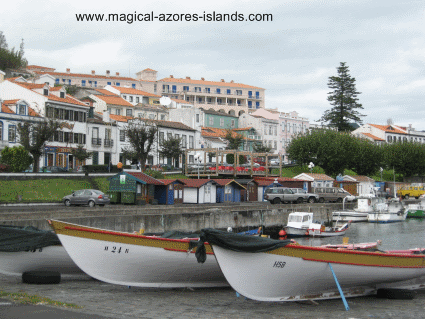 Photo Courtesy of P Belchior

Porto Pim
Porto Pim is a circular bay with a nice sand beach that is popular among the locals. It appeared to be nice and sandy and well situated. It is right in the city and protected due to the way the bay is formed.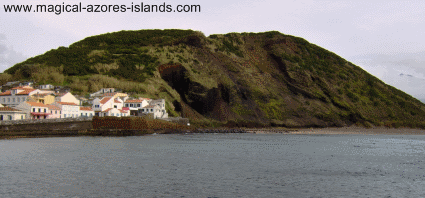 When I went down to the beach area I enjoyed checking out the old fortifications that once protected the city. To get to the beach.I walked through an old gate house that was a part of the fort.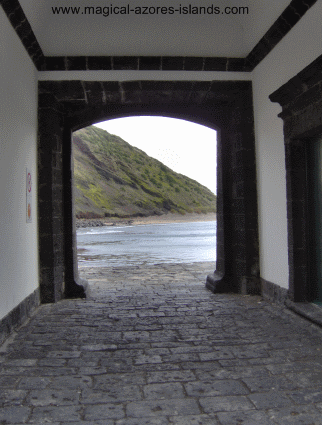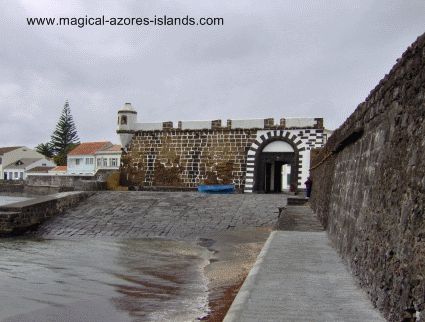 Monte da Guia. At Horta on Faial Island
Monte da Guia is a land mass of volcanic origin that helps to form the Porto Pim bay. This areal pciture shows it well.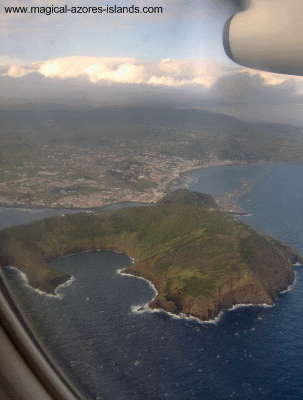 The land mass in the foreground is Monte da Guia and the city is in the middle

I drove as far as I could up Monte da Guia and took several pictures. Here are a few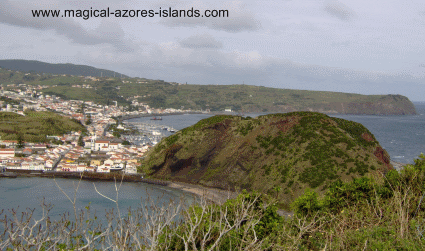 Another view of Horta from Monte da Guia - over the ridge in the background is Praia do Almoxarife

Looking the other way from the top of Monte da Guia is a nice view of two craters side by side. The area is a protected reserve and there is quite a bit of wildlife including turtles and birds native to the area.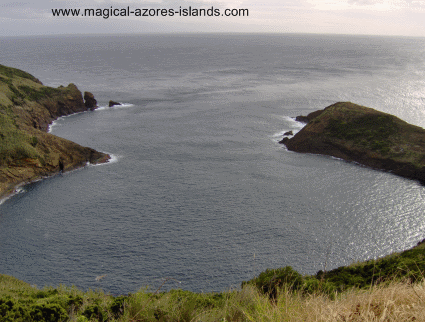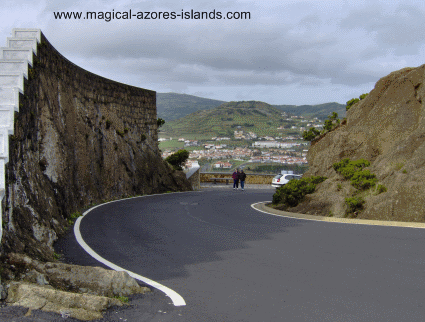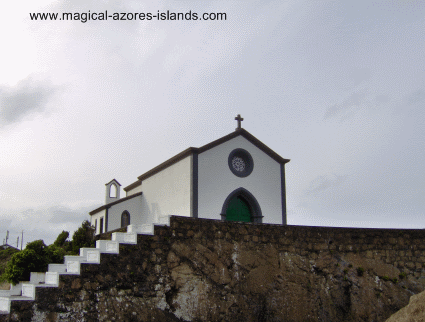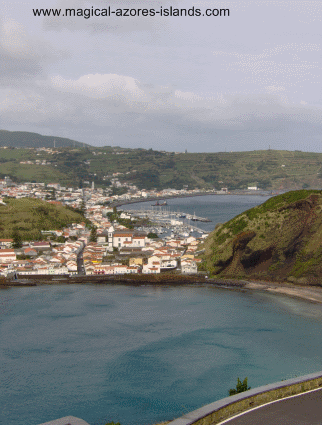 Horta is just one point of interest in Faial Click the link for more
Or go to Magical Azores Islands home.