Praia do Almoxarife. A beautiful Azores beach in Faial
Praia do Almoxarife is a beautiful beach and town in Faial Island. It is a fairly long beach that is best enjoyed in the summer. The view is fantastic from here.

This is a view of Pico from the beach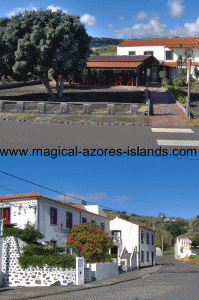 The area near the beach has several cafes, restaurants, shops and nice homes. Many of them are seasonal like the two pictured above. The restaurant pictured on the bottom has a nice poinsettia tree which was in bloom when this photo was taken.
At one end of the beachfront area is the remains of an old fort (on the right of the picture below). This end is quite sandy. Towards the middle of the beach front is a very nice church with a great children's playground near it. At this point the beach is a mix of rock and sand. And at the far end of the beachfront area it is entirely rocky. The beach front is quite long and there is room for a lot of people on a hot summer day.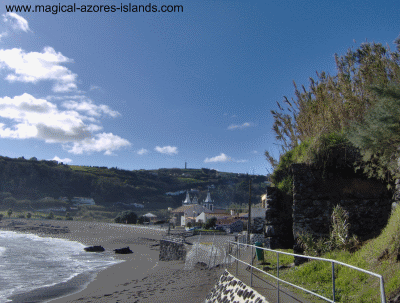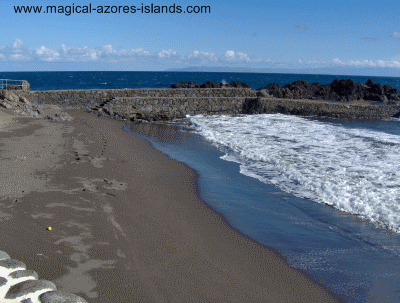 You can also see Sao Jorge Island from the beach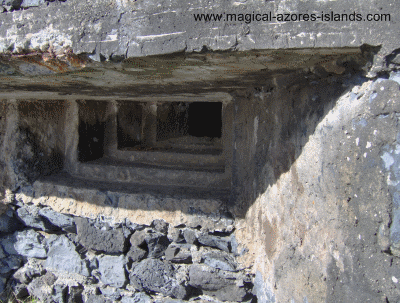 It was interesting to see the remains of an old fort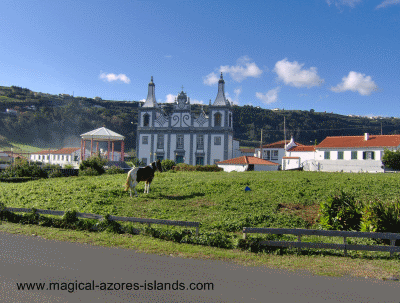 Church across the street from the beach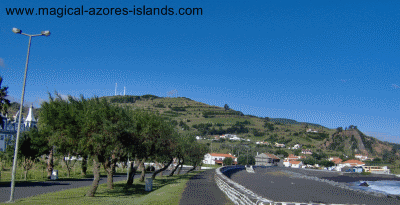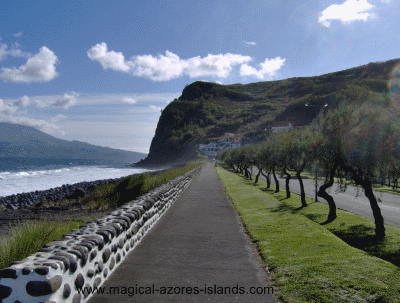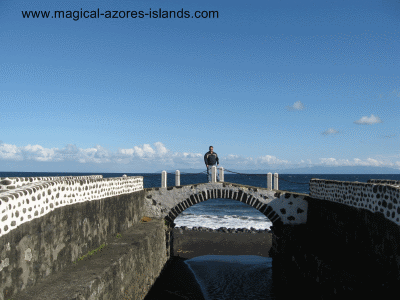 About halfway along the beach front area is a water channel. This is me on the bridge over the channel. Photo by P Belchior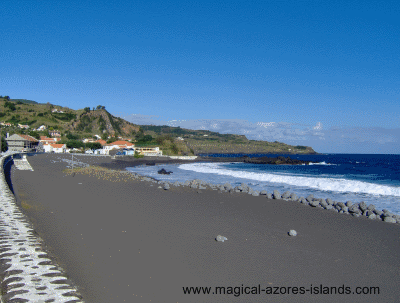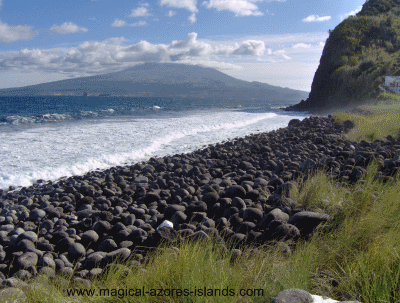 These pictures of Praia do Almoxarife in Faial are just a small sample of the beauty of the island. (click the link to see more of Faial)
www.magical-azores-islands.com
Sign up for the Magical Azores Islands Newsletter for regular updates about the islands: