The Azores Lookout of Santa Iria
Azores lookouts, like Miradouro da Santa Iria, offer incredible vista's showing the natural beauty of the islands. There are many beautiful lookouts all across Sao Miguel and most are easily found as you tour the island.  This one is on the North coast between Ribeirinha and Porto Formoso
Please enjoy this sample of pictures from Santa Iria. I'm sure you will agree that it is well worth stopping at while you savour all that Sao Miguel has to offer.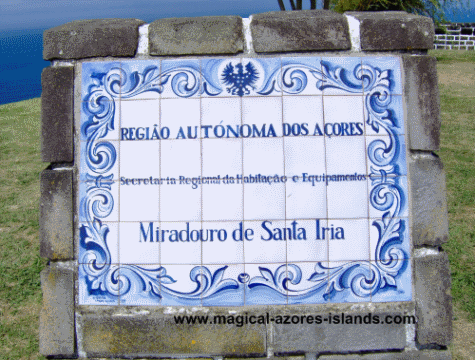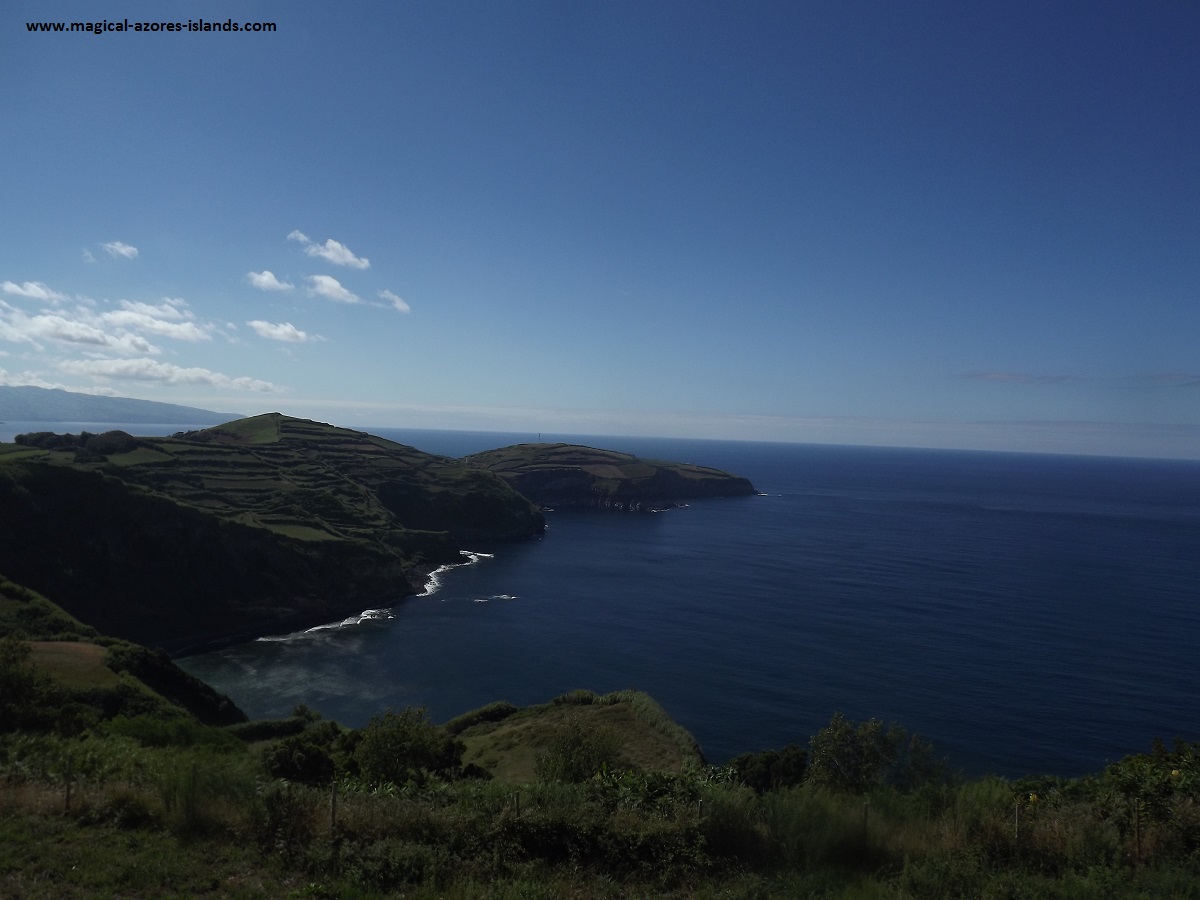 Ginger at the Miradouro da Santa Iria

The flowers in these pictures are Ginger. It can be found all around the island and it grows quite vigorously. When they are in bloom the scent is very nice.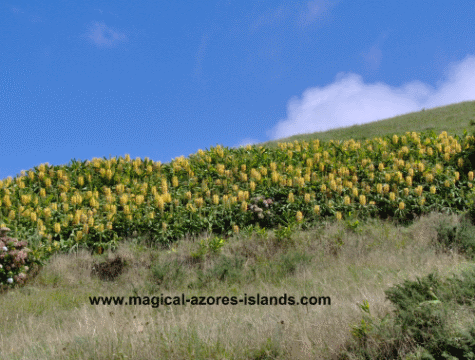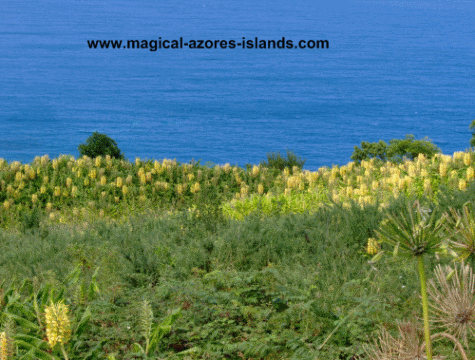 Miradouro da Santa Iria can be found on the north coast of San Miguel, between Ribeira Grande and Porto Formosa.
For more galleries, take a look at these Photos
Read about Sao Miguel Azores - this is the island where you can find Miradoura da Santa Iria
And find even more at www.magical-azores-islands.com