Achadina in Sao Miguel Azores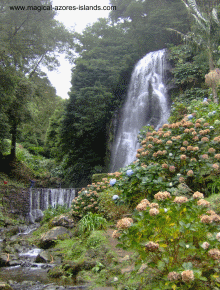 When driving along the North Coast of Sao Miguel Azores, from Ribeira Grande to Nordeste, watch for Achadina. It is a nice park with lots of waterfalls worth stopping at.
You will reach Achadina when you are close to Nordeste. You will know you are there when you are driving along the winding road heading on a curve heading inland and see the waterfall on your right (driving towards Nordeste).
On the opposite side of the road is a parking area above a valley that the stream below the waterfall flows into.
This next picture to the right is taken in the park, there is a waterfall to the left and the visible one ahead.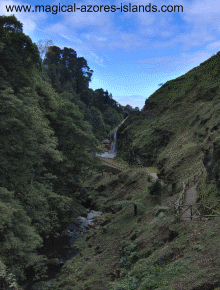 The park has a few walking paths, buildings that are to demonstrate how waterfalls were used for mills, a cafe, a souvenir shop, an old ox cart, and quite a number of waterfalls.

I was there most recently on a November day that was not well suited for pictures, but here are a few more that my mom and I both took while walking in the park: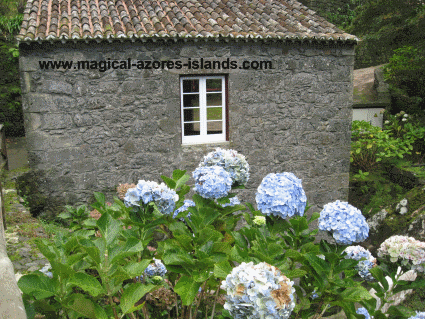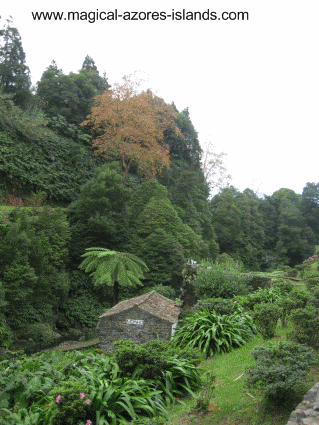 Photo Courtesy of Pat Belchior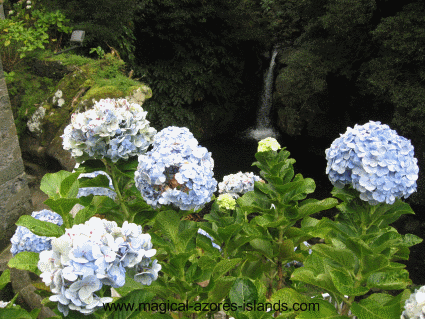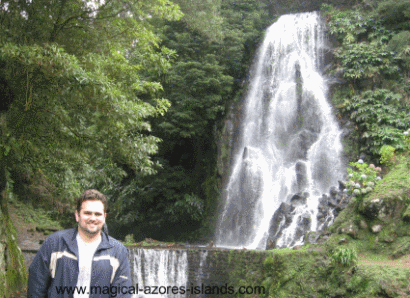 Photo Courtesy of Pat Belchior
All in all this is a nice place to stop and stretch your legs while touring the north coast.
More on Sao Miguel Azores other than Achadina
Return to Magical Azores Islands home.