Azores Weather August
The Azores Weather in August is the absolute best if you are interested in spending time at the beach. May, June, July and September have good beach weather and plenty of beach days too. But August is the best with the most sunshine and the hottest weather.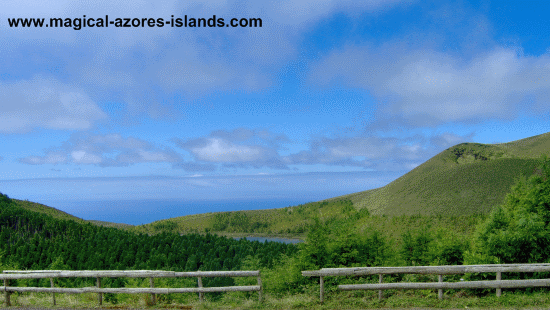 Azores Temperature in August
The temperature is fairly moderate in all of the islands. But it gets hot and humid in August with the temperature ranging from 18 to 26 degrees Celsius with an average of about 22.
Days of Sun in the Azores
August is the sunniest month in the Azores.
Rainfall in August
There are always rainy days on the Azores thanks to their location in the Atlantic. But August only has 6 days of rain on average.
August is a great time to visit the Azores Islands if you want hot weather. Now it is just a matter of picking which island(s) to visit!
Click Azores weather to find out more about weather in Azores.
Or visit the Magical Azores Islands home page for information about all of the islands.