Don't you just love sunsets? I took this picture late in November 2009. It was a beautiful evening to sit on the beach and enjoy the sunset.

By the way, did you catch last months newsletter about Sete Cidades? This is one of my favourite spots in the Azores and the Sete Cidades link takes you to a page devoted exclusively to the area If you missed it last month, be sure to check it out now.
Magical Azores Islands - New Pages
This month, I added pictures of Santa Maria and Sao Jorge Island.
The Sao Jorge photos show off an island that is great for hiking. The island is quite narrow and tall, with steep cliffs. There are beauiful seaside areas at the bottom of the cliffs called Faja's. These Faja's are where the early settlement occured in Sao Jorge Island. Read more about Sao Jorge Island here
The Santa Maria Azores Pictures show just how beautiful Santa Maria is. The two beaches shown are quite beautiful.
Practical Azores Information
Last month I told you that I was using TripAdvisor information and reviews on the website. This will help anyone planning a trip to find Azores hotels. There is still a lot to do with this but you can find the first live page at Azores Hotel.
Looking for Azores Maps:
You can view a map on the Magical Azores Islands website at: Azores Map
Or you can buy one of the following maps: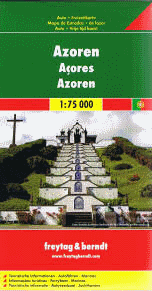 Azores Road Map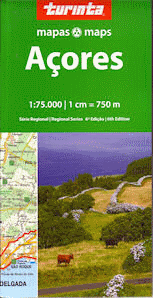 Azores Map
Current Azores weather conditions
Magical Azores Islands Facebook Fan Page
It has been just eight weeks since Magical Azores Islands launched a fan page. There are already 917 fans!
You can become a fan too at: Magical Azores Islands Facebook Fanpage
It's a great way to share this site, and all of the Azores, with your friends.
- -
Thanks again for your interest in the Magical Azores Islands website. I really appreciate hearing from you with your comments and ideas for the site.
All the best,
Rob Belchior
www.magical-azores-islands.com